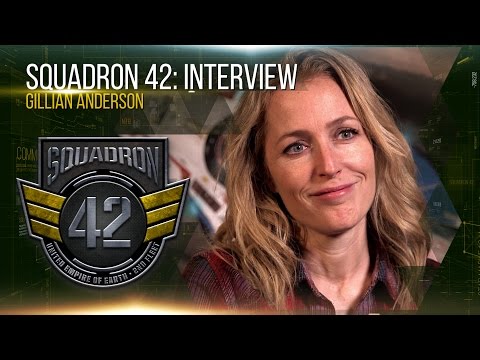 In dem Video, welches Ihr in diesem Artikel sehen könnt, wird Gillian Anderson von Sandi Gardener interviewt. Sie sprechen insbesondere über ihre Erfahrungen mit dem Motion Capture Shot. Das ist zwar ganz interessant, aber ich hätte mir doch noch ein paar andere Themen gewünscht. Am Ende sagt Gillian noch, dass sie jetzt vielleicht eine coolere Mutter ist, da sie in einem Videospiel mitgemacht hat und dass sie bereit ist in weiteren Episoden wieder dabei zu sein.
Hier der englische Originaltext:
Squadron 42: Behind the Scenes - Gillian Anderson

Greetings Citizens,


Last week we shared a Behind the Scenes piece featuring Gillian Anderson talking about her role in Squadron 42 (available here.) Today we're pleased to publish a longer interview hosted by our own Sandi Gardiner! Check it out to learn more about Gillian's experiences in video games and making Squadron 42.


Quelle:
Comm-Link