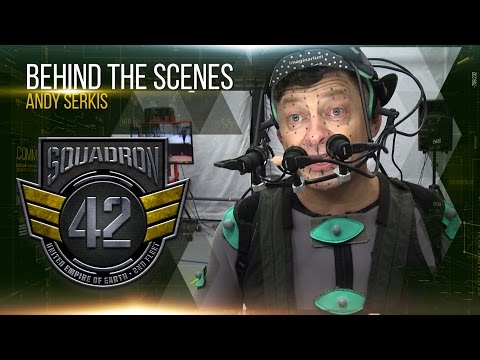 Wie ich am Freitag in der Diskussionsrunde gesagt habe, bin ich diese Woche nur sporadisch an meinem PC und deshalb gibt es den nächsten NewsCast erst am Dienstag nach Ostern und die Diskussionsrunde am Freitag danach. Jetzt aber zu dem Video, dass ich am Freitag ein paar mal öfter gespielt habe. Andy Serkis spielt einen Vanduul, so viel steht fest. Ich freue mich so unglaublich auf Squadron 42...
Hier der englische Originaltext:
Squadron 42: Meet Andy Serkis


Greetings Citizens,

Parlez-vous Vanduul? Meet Squadron 42's Andy Serkis and learn about how he is bringing life to the game's fearsome Vanduul, plus some background on the Vanduul language Citizens will be able to learn for themselves!


Quelle:
Comm-Link